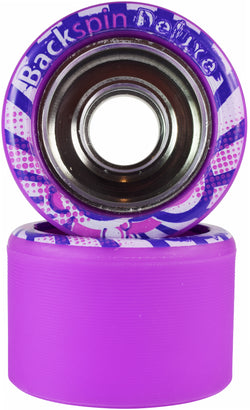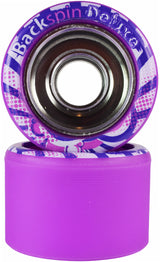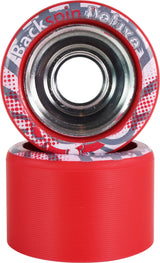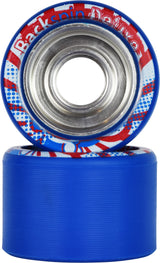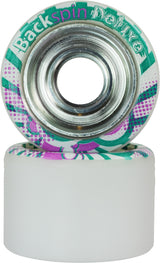 Backspin Deluxe Wheels
The Backspin Deluxe wheel is the best wheel from Backspin yet!
Backspin Deluxe wheels feature a revolutionary engineering technique that permanently and securely bonds the urethane to the aluminum hub to guard against wheel separation.
The hub in the Deluxe wheels is aluminum and designed to be both light and strong.
All Backspin wheels come with a lifetime warranty.
62mm x 42mm
Shipping & Handling Charges are as follows:
$5.00 flat fee (4-10 days) and $10.00 express (3-4 days) for domestic shipping within the United States.
Free shipping on all domestic orders above $99.99.
Shipping will be calculated at checkout for international orders.  
The processing time for orders is 24-48 hours. After your order has been shipped, delivery time within the United States is 10-14 business days due to COVID-19, and 20-30 business days internationally. Please keep in mind that during holidays or limited edition launches and restocks, this time may vary. 
VNLA is not responsible for any shipping deliveries that may be affected by customs, natural occurrences, or air and ground transportation strikes or delays, nor any extra fees, customs, or back end charges once the package has exited the United States.
Packages undeliverable by FedEx SmartPost, USPS, DHL and/or their international shipping partners will be canceled and refunded once received and processed at our shipping hub.