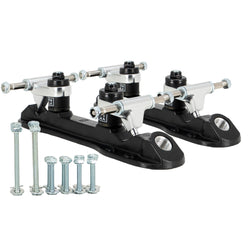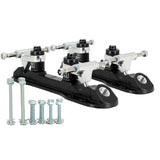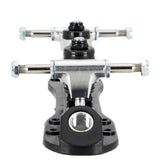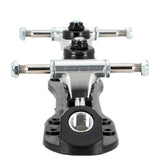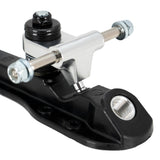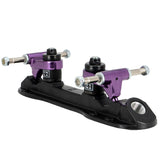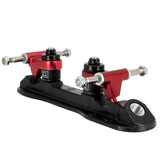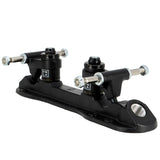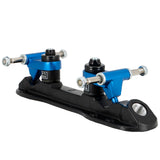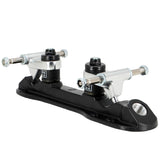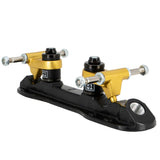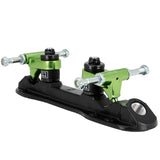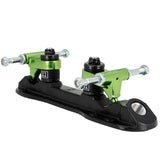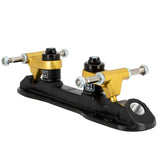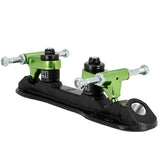 Vanilla Gorilla Plates
The Vanilla Gorilla plate is one of the toughest nylon plates on the market!!!  The 5* degree kingpin angle offer stability at high speeds and maneuverability when jam skating.  With over 12 years of proven performance, you'll quickly learn why it's call the Gorilla of the industry! 
8mm Axles
5/8" adjustable style
9/16" adjustable kingpin
★LIFETIME WARRANTY AGAINST BREAKAGE★
PLATE SIZING: Our sizing is based off of the axle span. When replacing an old plate, please measure the distance between the center of the front axle to the center of the rear axle.  
Plate includes hardware, trucks, cushions, axle nuts, axle washers, and mounting hardware. 
Shipping & Handling Charges are as follows:
$5.00 flat fee (4-10 days) and $10.00 express (3-4 days) for domestic shipping within the United States.
Free shipping on all domestic orders above $99.99.
Shipping will be calculated at checkout for international orders.  
The processing time for orders is 24-48 hours. After your order has been shipped, delivery time within the United States is 10-14 business days due to COVID-19, and 20-30 business days internationally. Please keep in mind that during holidays or limited edition launches and restocks, this time may vary. 
VNLA is not responsible for any shipping deliveries that may be affected by customs, natural occurrences, or air and ground transportation strikes or delays, nor any extra fees, customs, or back end charges once the package has exited the United States.
Packages undeliverable by FedEx SmartPost, USPS, DHL and/or their international shipping partners will be canceled and refunded once received and processed at our shipping hub.